Outdoor Camping Kitchen Station For BBQ, Picnics and Parties

Mobile portable camp kitchenette is definitely a luxury configuration, and can make our camping cool, if you pursue the ultimate, then the mobile kitchenette whether from the experience, portable, value and other aspects are more dominant.

The role of mobile portable camp kitchenette is to help us cook in the field, the kitchenette is fully functional and complete, usually when we camp, the table, case, water basin, light stand, etc. are individually equipped, and the mobile kitchenette is a perfect blend of these equipment, after folding it, is a square trolley case 19 * 18 * 20inch.

So what does the 19 * 18 * 20inch square trolley case look like when opened? She will become a 70.8in long, 17.7in wide, 16.5in high cooking table in the main body of the box A chopping board and sink can also be pulled out from the front and back, with a stove right next to the box and a 47.2in high light stand on the other side.

The style of most of us campers is to prepare camping equipment separately, after setting up the tent in the campground, directly table, water basin, just put it, and for people with OCD Such no rules will make its heart uncomfortable, and the mobile kitchen can make our picnic become more orderly.

The magic of this mobile kitchen is that it is not only a kitchen, but also a storage box and suitcase. It can store outdoor cooking equipment together. It is small, solid and durable. It can be put into the trunk of various models, which is convenient and practical.

The advantages of this outdoor mobile kitchen: small size, easy to carry, competent for a variety of cooking methods, both mobile kitchen and dining table, game entertainment table, leisure tea bar,


| | |
| --- | --- |
| | KASSICO Outdoor Cooking Station |
| | 6 in 1 |
| | Black and customized |
| | Outdoor Camping Travel Cooking Kitchen |
| | 230 x 102.7x 42.2 cm |
| | 49.5x49.2x59.2cm |
| | 1 Pcs |
| | 54x54x60cm |
| | 11 kg |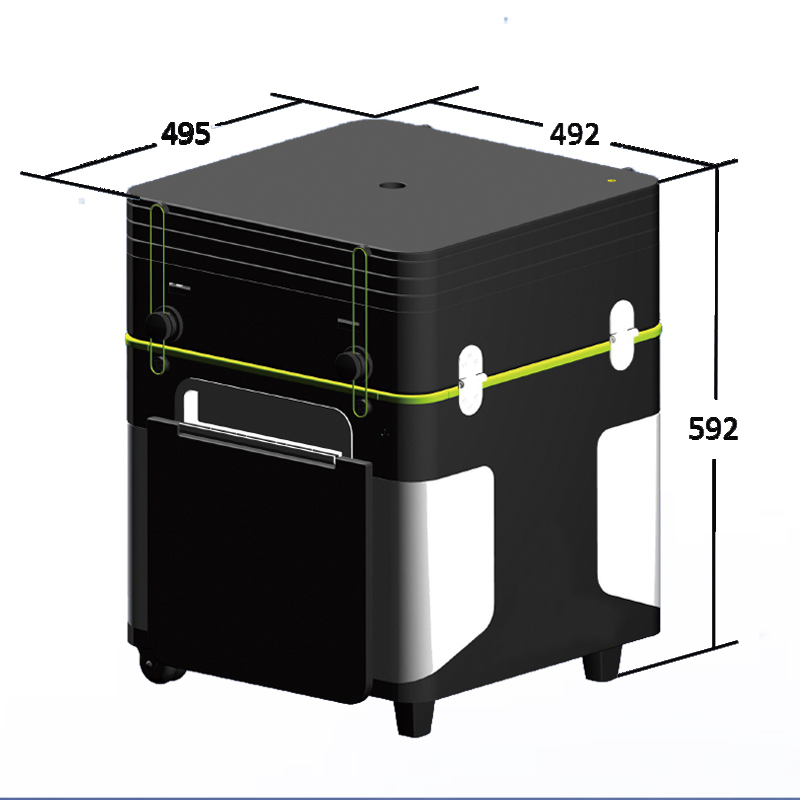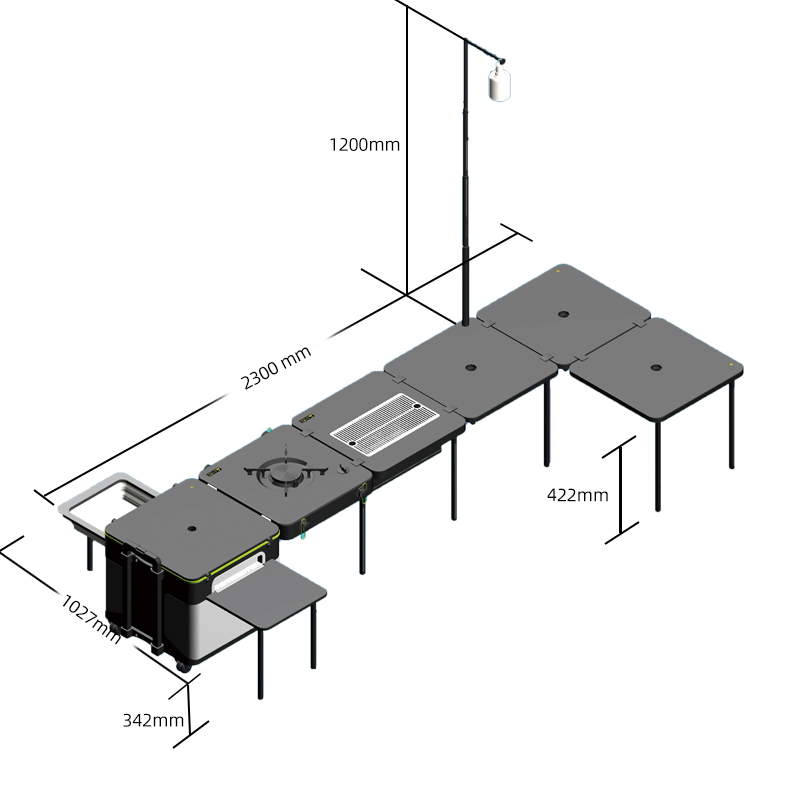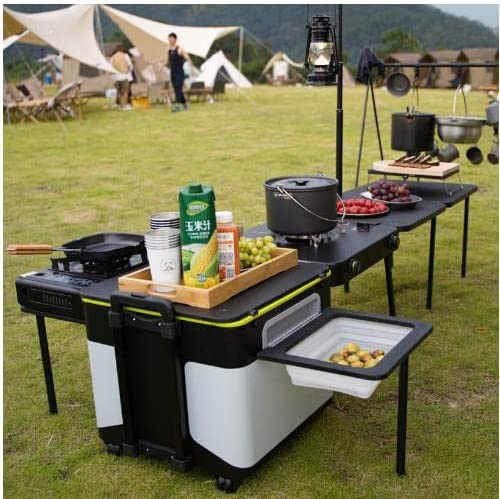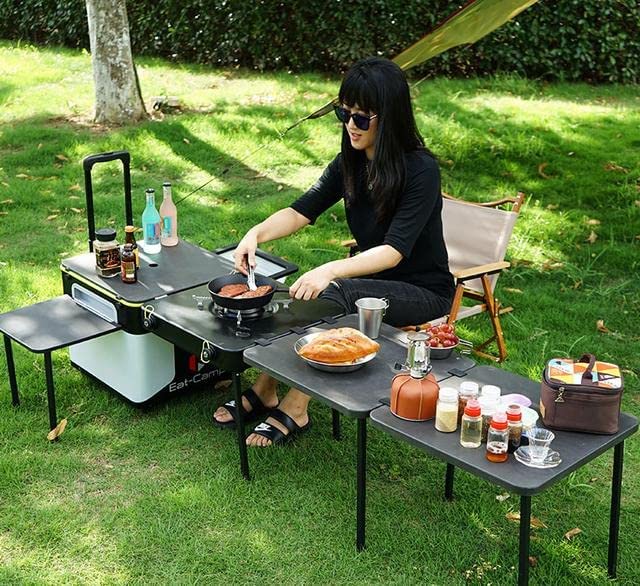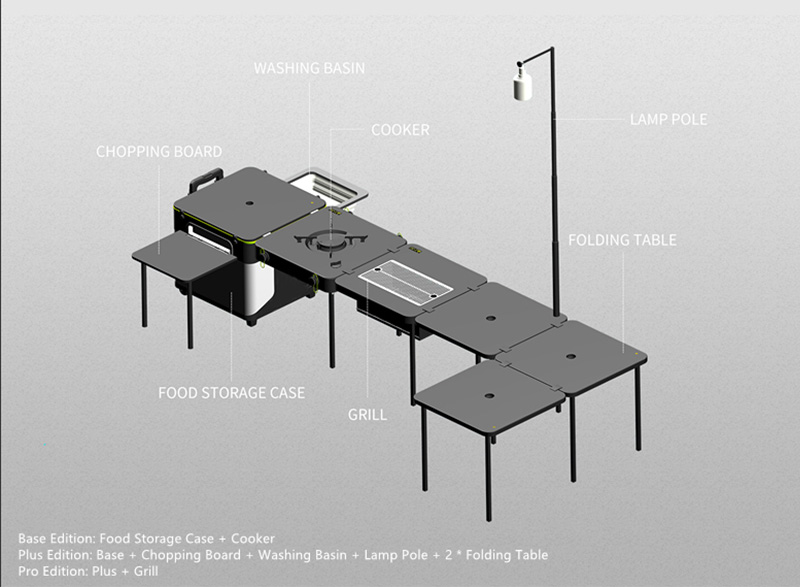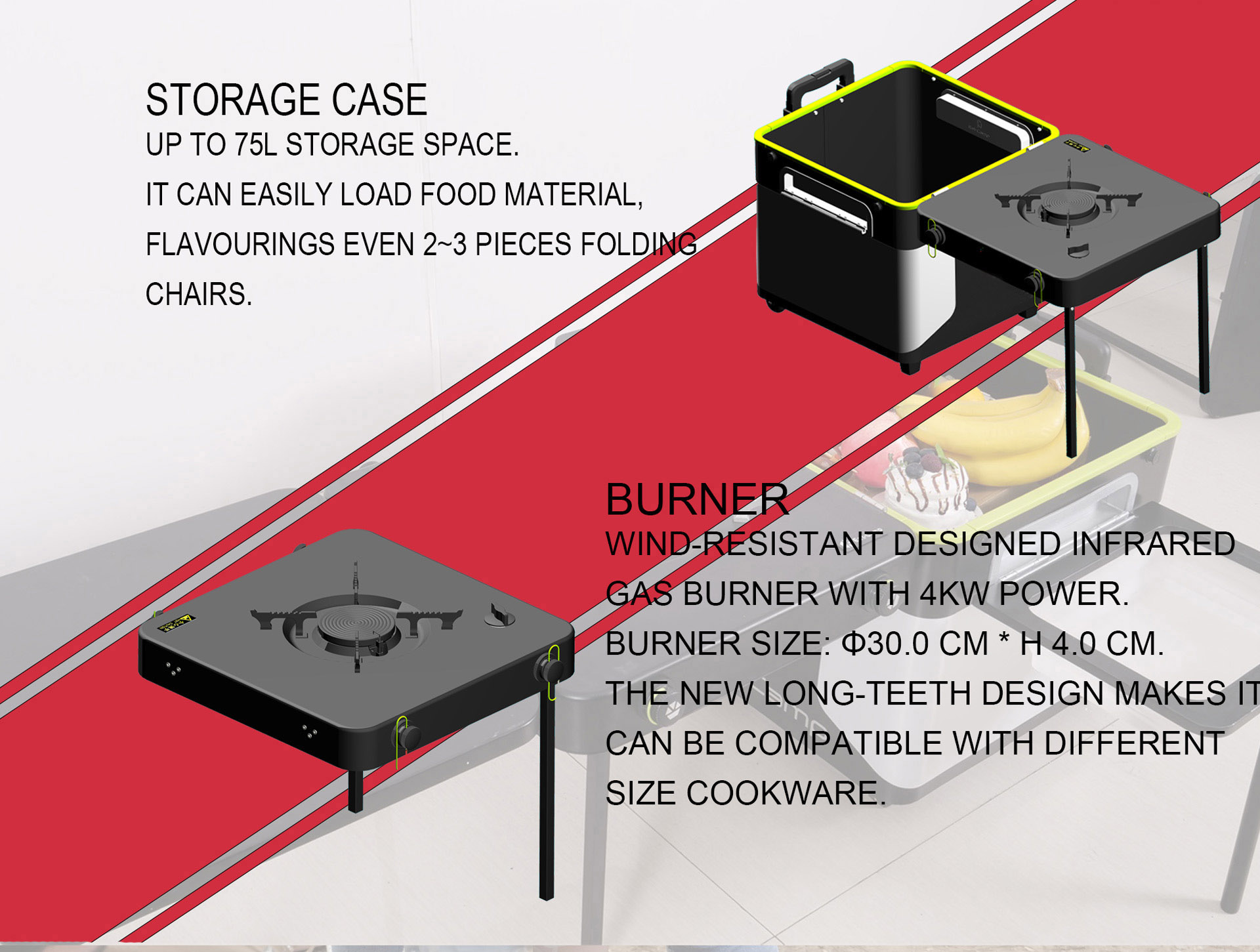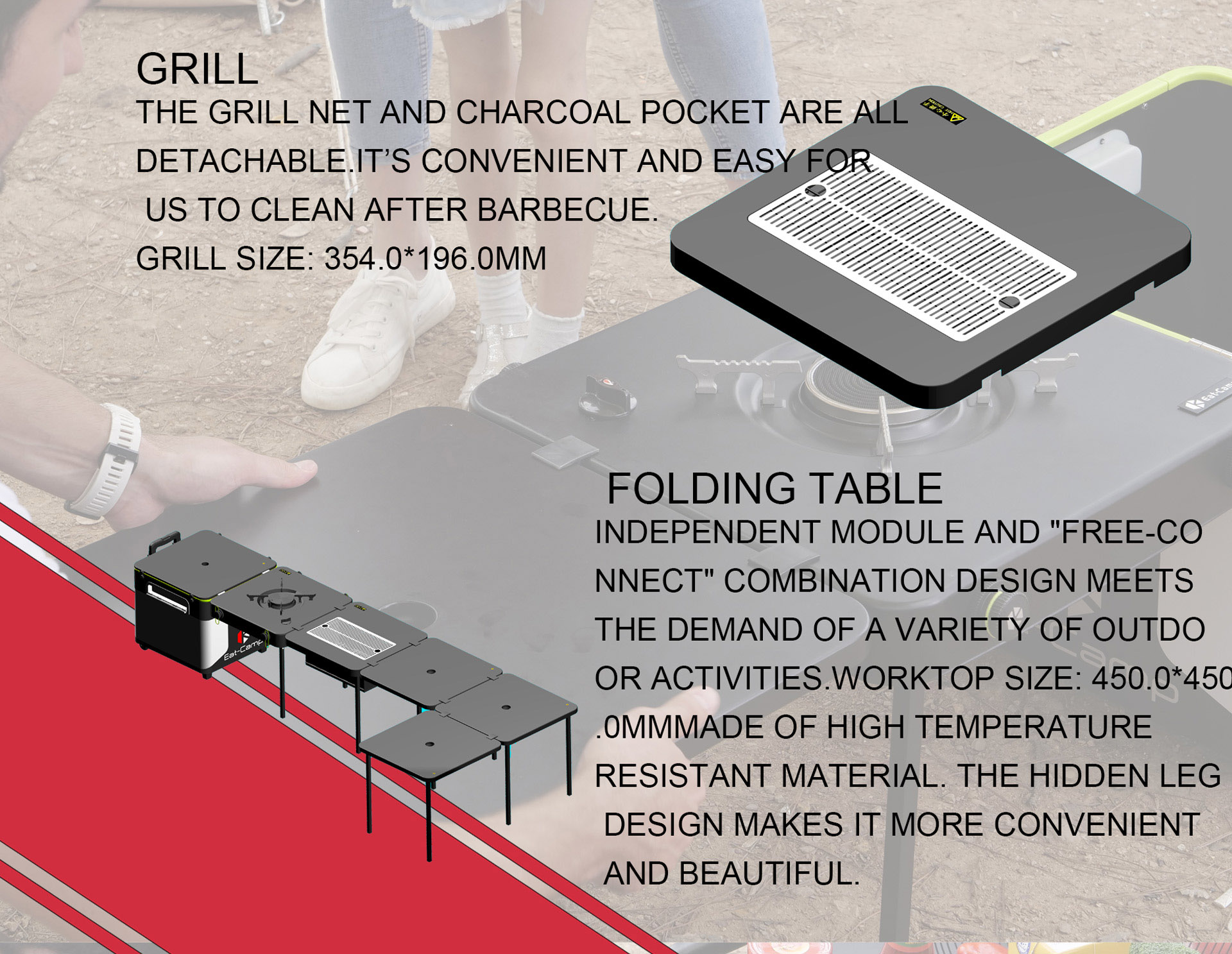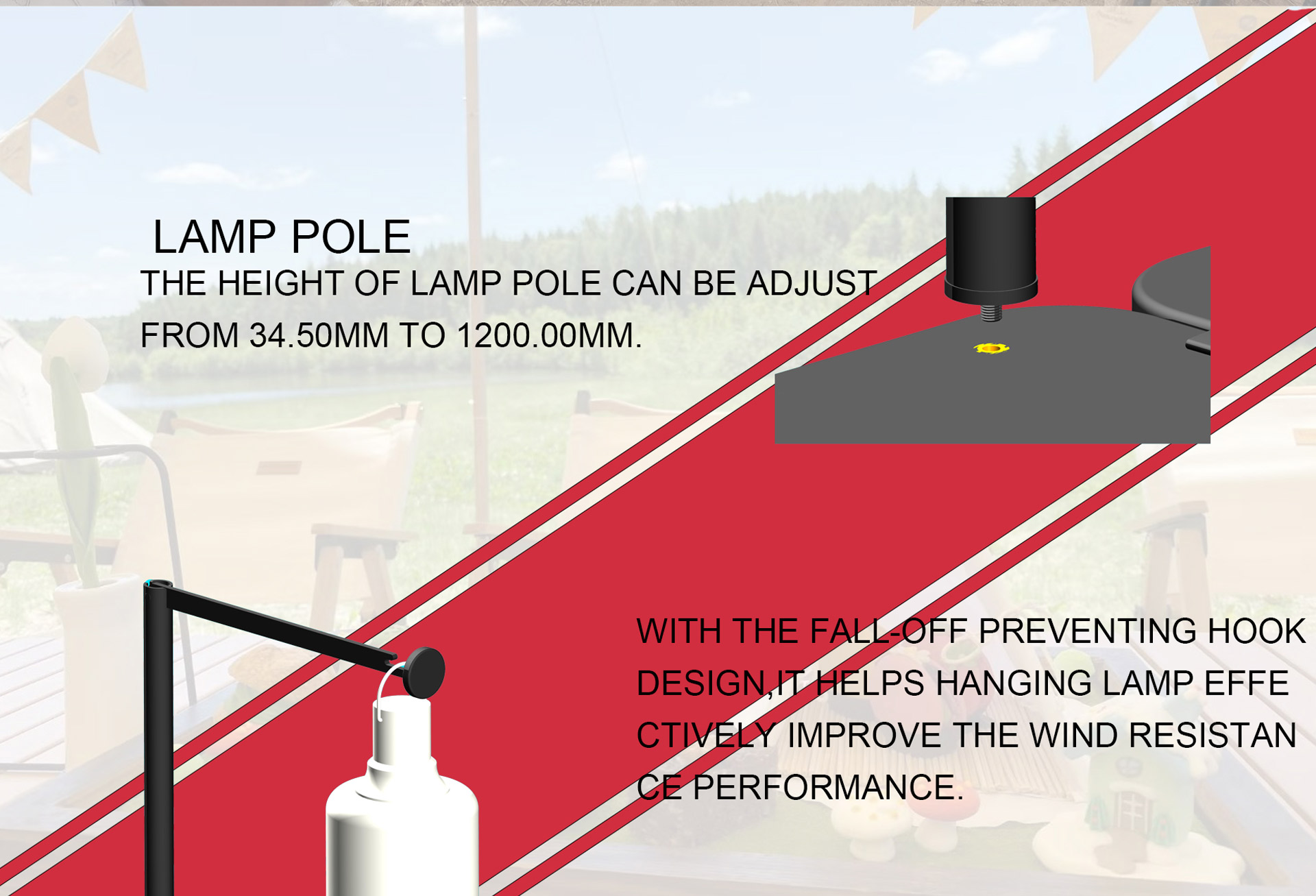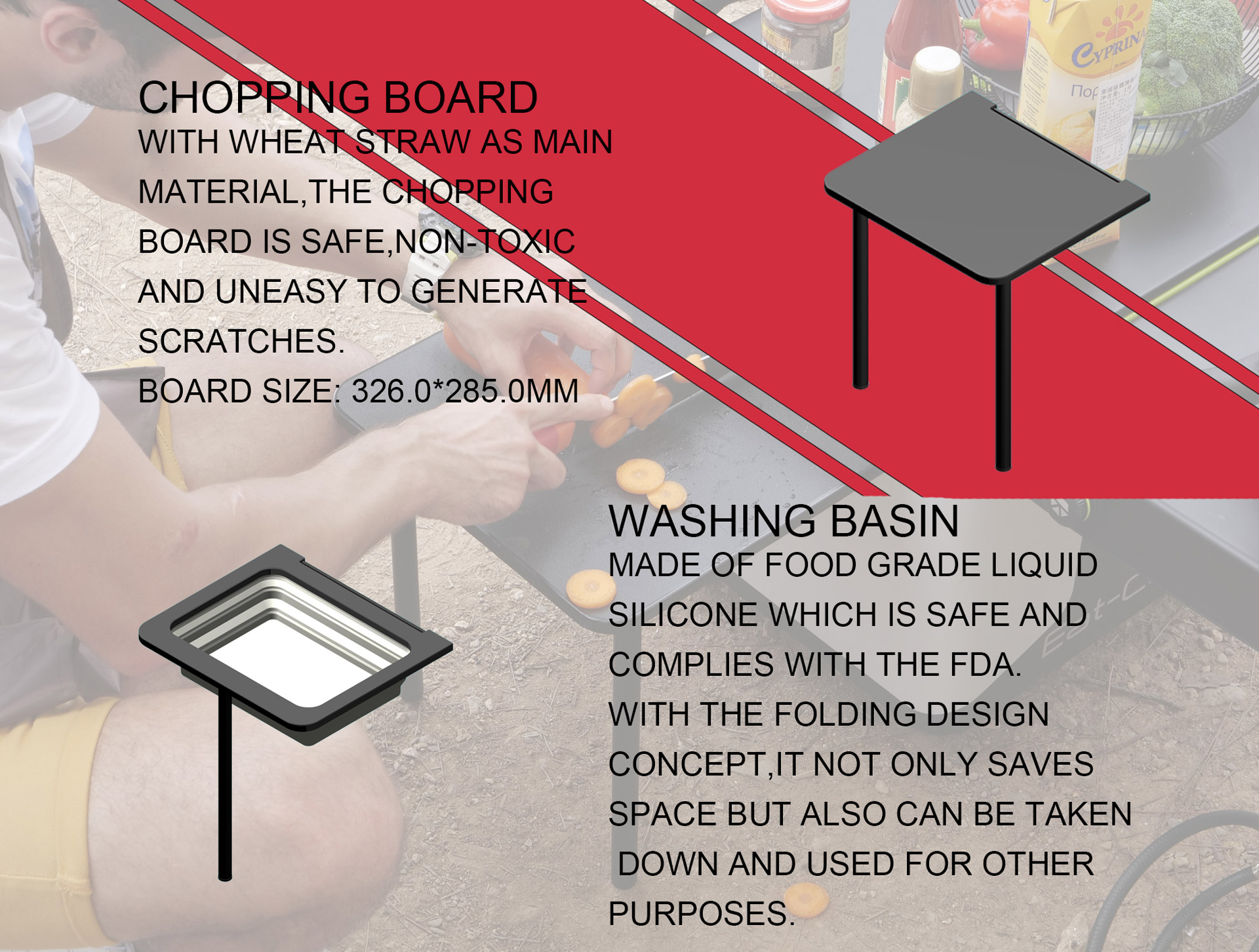 Easy to Carry
After folding, it can be easily
put into the trunk
75L Storage Space
Large storage space can be used
to store ingredients, pots and
other tools
Comes with Stove
Support multi-size pots, compatible
with multi-size gas tanks, convenient
to cook outdoors
Wheel Design
There are two rollers at the
bottom for easy dragging.
2L Sink
Built-in sink, made of food-grade
silica gel, can be supported or
removed for use alone, foldable
to save space.
Comes with Cutting Board
Can be removed and used alone,
making it more convenient and
faster to handle food outdoors